CAK Safety Council Meeting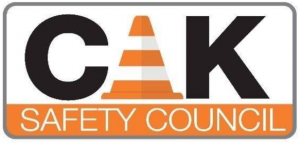 MAPS Air Museum, 2nd Floor Banquet Room
7:30-8AM: Breakfast/Networking, 8-9AM: Program
Don't miss our next meeting and on this great opportunity to network, eat some good food, and learn some great safety content! Please RSVP if you are coming (even if you already have a season pass)!
We will once again be collecting gloves, hats, scarfs, socks, t-shirts, underwear or any gifts/gift cards for the Salvation Army and homeless shelters. (We will be collecting in February as well!)
Our topic will be Ladder/Climbing Safety! Our speaker is Dave Dennison, Jobsite Safety/Security Specialist at Flaherty Sales. Flaherty Sales has been committed to establishing and maintaining professional representation in construction, industrial, rental, and safety markets since 1979. Their team provides coverage for Ohio, Michigan, Western Pennsylvania, Kentucky, West Virginia and Indiana territories.
---
We do not yet have a Company Spotlight Sponsor for January's meeting. (If you would like to be a company spotlight in the future, please email info@greenareachamber.org)!
Cost per event is $20 (cash, check or credit card at door).
Safety council rebate details are found in this fact sheet.