CAK Safety Council Meeting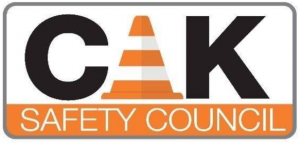 MAPS Air Museum, 2nd Floor Banquet Room
7:30-8AM: Breakfast/Networking, 8-9AM: Program
Don't miss our next meeting and this great opportunity to network, eat some good food, and learn some great safety content! Please RSVP if you are coming (even if you already have a season pass)!
Our speaker is Nathan Hoyle from Federated Insurance and will be speaking on the Life of a Fire Claim!
---

Our Company Spotlight Sponsor for October's meeting is Safety Resources Company of Ohio! Whether your business is Construction or Industry, they will help you create and implement practical solutions to health and safety hazards in the workplace. Their Safety Consultants have over 150 years of combined experience; bringing extensive knowledge and professionalism to address your company's unique needs. Check them out at srcohio.com
(If you would like to learn more about being a company spotlight, where you get to promote & highlight your business at a future meeting & more, or a gift card sponsor, please email info@greenareachamber.org)!
Cost per event is $20 (cash, check or credit card at door).
Safety council rebate details are found in this fact sheet.