CAK Safety Council Meeting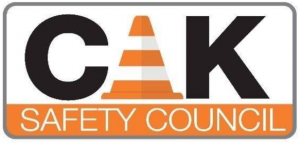 MAPS Air Museum, 2nd Floor Banquet Room
7:30-8AM: Breakfast/Networking, 8-9AM: Program
Don't miss our next meeting and on this great opportunity to network, eat some good food, and learn some great safety content! Please RSVP if you are coming (even if you already have a season pass)!
Our speaker is Dr. Steven Ash, and topic is TBD!
---

Our Company Spotlight Sponsor for April's meeting is Crown Group Ohio. Their story begins in 1960, when their founder Eugene L. Seifert started a company known as D&A Plumbing, which incorporated a few years later and quickly grew to be the new construction builders' choice for all new residential plumbing installation. To this day, Crown Group Ohio is still the area's best, helping local contractors build over 1,200 homes every year! Crown Heating & Cooling was created in 1983 and acquired Rex Reliable and Soehnlen Piping shortly thereafter. Together, these 4 companies create Crown Group Ohio, the leader in HVAC and plumbing industries throughout Akron, OH & beyond. Today, Crown Group Ohio is run by Eugene's sons, Eric D. Seifert and Scott A. Seifert, who together have built the family work environment they are known for. For the best in HVAC services, plumbing, & customer service, look no further than Crown Group Ohio. Contact them at 330-499-4988 & crowngroupohio.com
(If you would like to learn more about being a company spotlight in the future, please email info@greenareachamber.org)!
Cost per event is $20 (cash, check or credit card at door).
Safety council rebate details are found in this fact sheet.