CAK Safety Council Meeting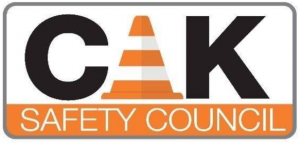 MAPS Air Museum, 2nd Floor Banquet Room
7:30-8AM: Breakfast/Networking, 8-9AM: Program
Don't miss our next meeting and this great opportunity to network, eat some good food, and learn some great safety content! Please RSVP if you are coming (even if you already have a season pass)!

Our speaker is Leslie Kuntz, attorney with Krugliak, Wilkins, Griffiths & Dougherty Co., L.P.A., and will be addressing the legal implications of the lack of professionalism and bullying in the workplace, and will provide guidance on how to address it! Prior to joining the firm in 1990, Leslie served four years as an Assistant Stark County Prosecutor in the Civil Division. She is a frequent guest speaker at various public employment seminars as well as police officer training and school in-service seminars.
---
We do not yet have a Company Spotlight Sponsor for September's meeting. (If you would like to learn more about being a company spotlight, where you get to promote & highlight your business at a future meeting & more, or a gift card sponsor, please email info@greenareachamber.org)!
Cost per event is $20 (cash, check or credit card at door).
Safety council rebate details are found in this fact sheet.