Link'd Up – Friday's Are Back!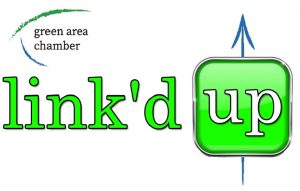 At this Link'd Up, we will be working with each other to perfect our 30 second commercials!
Something very exciting and new has happened to our Friday's! Our Friday events, Friday Forum, have transformed into Link'd Up! It represents one of our main goals, which is for everyone to be ambassadors for every member, and when needed, help Link Up some business!
Join us the 1st & 3rd Fridays at our new location, The Village of St. Edward of Green! Link'd Ups have been a great success. So don't miss out on the next one. Please RSVP if you are attending!
---
Our Company Spotlight Sponsor for this Link'd Up will be Rocco Yeargin from Young & Yeargin Law Firm! They are a people oriented law firm committed to helping clients in the practice areas of consumer protection law (including Lemon Law and auto fraud) estate planning (including wills, trusts, and guardianships), probate estates and trust administration, and real estate law. The firm's work includes trial and appellate work, as well as client consulting and document preparation. Check them out at https://youngandyeargin.com/
If you are interested in becoming a company spotlight sponsor, where you get to promote & highlight your business at a future Link'd Up, please email info@greenareachamber.org or call (330) 552-5066!
To defray the costs of programming, facilities, chamber activities & events, we have a $5 per guest admission charge (cash, check or credit card payment) for our Friday Link'd Up's.