Link'd Up – Friday's Are Back!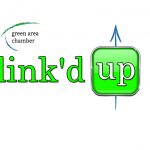 Something very exciting and new is happening to our Friday's! Our Friday events, Friday Forum, have transformed into Link'd Up! It represents one of our main goals, which is for everyone to be ambassadors for every member, and when needed, help Link Up some business!
Join us the 1st & 3rd Fridays at our new location, The Village of St. Edward of Green! Our first few Link'd Ups have been a great success. So don't miss out on the next one. Please RSVP if you are attending!
This week's Company Spotlight Sponsor is the Green Branch Library! They offer fun, exciting, and educational programs for customers of all ages, both in the Library and throughout the Green community. Check them out at www.akronlibrary.org/locations/green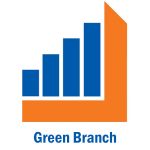 If you are interested in becoming a company spotlight sponsor at a future Link'd Up, please email info@greenareachamber.org or call (330) 552-5066.
To defray the costs of programming, facilities, chamber activities & events, we have a $5 per guest admission charge (cash, check or credit card payment) for our Friday Link'd Up's.